Restaurant 1908
Stephan Zippl's territory
Restaurant 1908 is located just 100 meters from the Gloriette Guesthouse, in the historic Parkhotel Holzner. Chef Stephan Zippl was born and raised on Renon mountain; knowing his homeland very well, he can select the best regional products to create his fantastic dishes, which are distinguished by four elements: sweetness, acidity, spiciness and crunchiness. Thus, the cuisine at Restaurant 1908 was named Re:vier. In German, Revier means territory - representing our land from which we collect the best regional produce; whereas vier means four - standing for the four elements forming the fundament of the 1908's cuisine. With this concept, Zippl has been awarded a star and a green star in the Michelin Guide. Don't miss out on this culinary experience!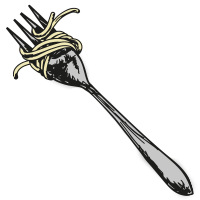 Opening hours Tue-Sa, 07.00 - 01.00 am
. . . . .
Specials for Gloriette Guests
 
Where our friends ...
... are your friends