Puro Fine Dining
good food good mood
We can't be doing with classic gourmet menus and measly buffets. Offering that certain je ne sais quoi is something which lies close to our hearts.

For those who wish to be spoilt either at lunch or dinner time, enjoy an exclusive selection of wonderfully authentic and refined dishes created for you by our top chefs. In doing so they favour regional ingredients which are both delicious and of high quality. Indulge in Alpine and Mediterranean cuisine at its best! And for those who appreciate exclusive rustic Alpine style, be sure to reserve a table in the "Stube", our original panelled farmhouse dining room!
Our Ristorantino - good things come in small packages!
Brunch, lunch & dinner

Opening times:
 18.30 - 21.00

Booking recommended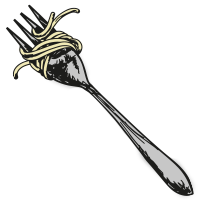 Everybody is welcome!
. . . . .
Monday: 18.30 - 23.00
Tuesday: 18.30 - 23.00
Wednesday: Taste Italy Menu for hotel guests only
Thursday: 18.30 - 23.00
Friday: 18.30 - 23.00
Saturday: 12.00 - 14.00 & 18.30 - 23.00 
Sunday: 12.00 - 14.00 & dinner: traditional menu for hotel guests only
Last order before 21.00
Good Life
at Gloriette Guesthouse