Ristorantino
Morning, noon and night.
We can't be doing with classic gourmet menus and measly buffets. Offering that certain je ne sais quoi is something which lies close to our hearts.

It kicks off in the morning with our Gloriette Breakfast. Let us serve you everything you could ever wish for: fragrant tea or coffee, crispy bread, homemade pastries, freshly cooked eggs to order and all kinds of healthy delights, sweet and savoury.
 
For those who wish to be spoilt either at lunch or dinner time, enjoy an exclusive selection of wonderfully authentic and refined dishes created for you by our top chef, Thomas. In doing so he favours regional ingredients which are both delicious and of high quality. Indulge in Alpine and Mediterranean cuisine at its best! Buon appetito!
Our Ristorantino - good things come in small packages!
Brunch, lunch & dinner

Opening times:
09.00 -14.00 & 17.30 - 20.30
Closed Tues and Wed

Booking recommended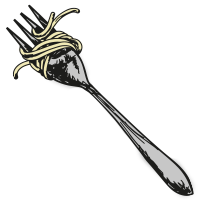 #cheersguys
Everybody is welcome!
. . . . .
Ristorantino open from 09.00 - 20.30

Morning: breakfast of your choice including hearty mountain breakfast
or continental option, tiered cake stand, fruit bowls, eggs cooked to order
as well as everything else which tastes good in the morning!
(09.00 – 11.30)
. . . . .
Noon: from Italian classics to Tyrolean treats
(12.00 - 14.00)
. . . . .
Night: Alpine and Mediterranean cuisine at its best
- authentic, refined and simply delicious!
(17.30 – 20.30)
Good Life
at Gloriette Guesthouse